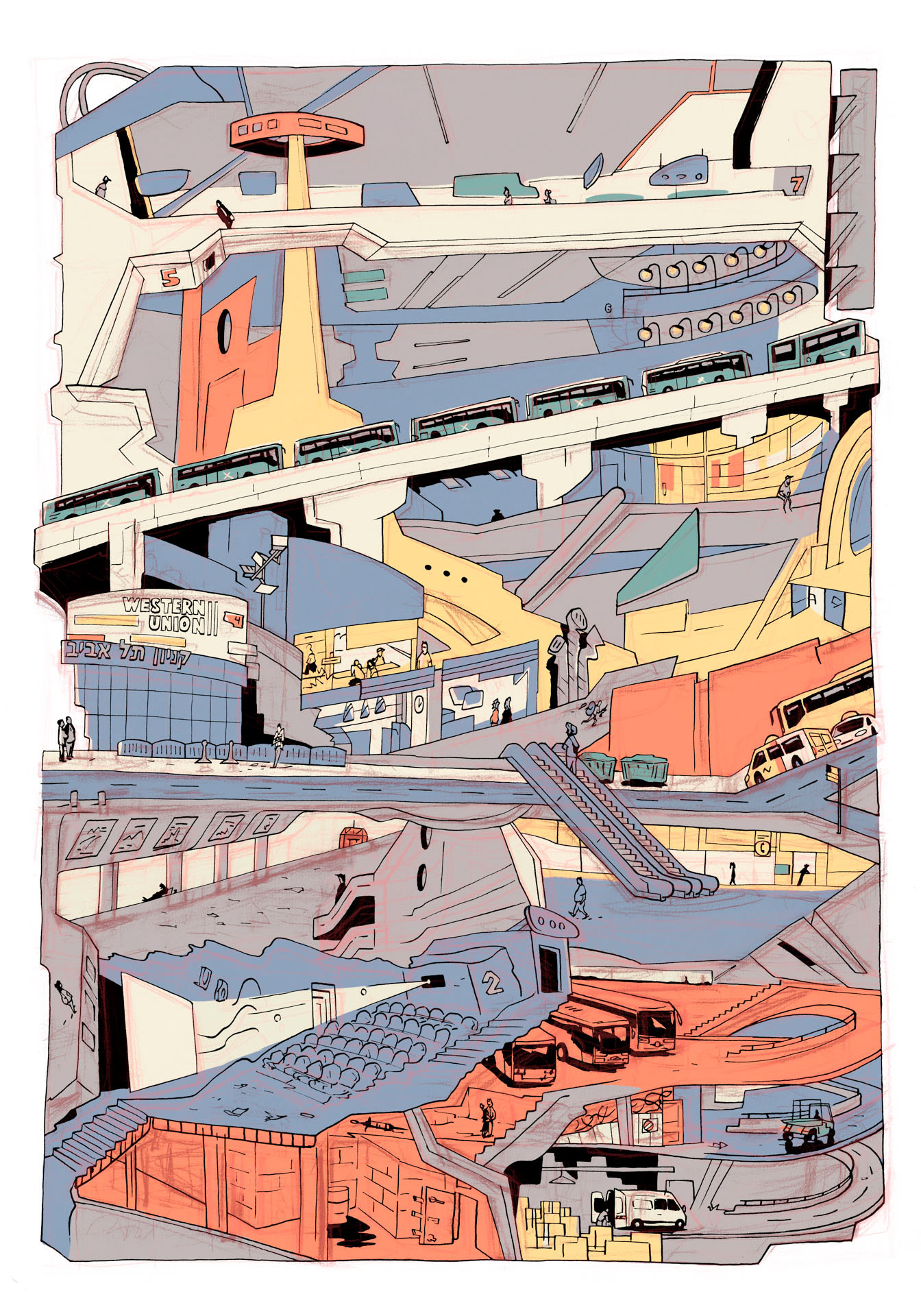 Motherstation
Group exhibition
Motherstarion was a group exhibition during Tel-Aviv Illustration Week 2021 about the soon to be demolished central bus station in Tel-Aviv, curated by Zeev Engelmayer.
The exhibition, done as a farewell to the 2nd largest central station in the world, gathered artworks by eight Illustrators reacting to ​​economic and environmental hazards of the station, while acknowledging the fact that it's the main cultural centre for vulnerable groups that are shunned by mainstream society.
My contribution is a 70x100cm poster, interpreting an elevation drawing of the station, showing the maze of corridors,
construction and decay the building holds.

Trying to capture the disorientation of the architecture, I drew key elements of the building and played with the perspectives and scale of them. To amplify the sense of negligence and dust, I composed the image digitally using A3 sized layout sketches in pencil and pen as well as the final A2 sized line work done in nib pen and ink. Colours were done digitally, and were 
inspired by the main colours of the building.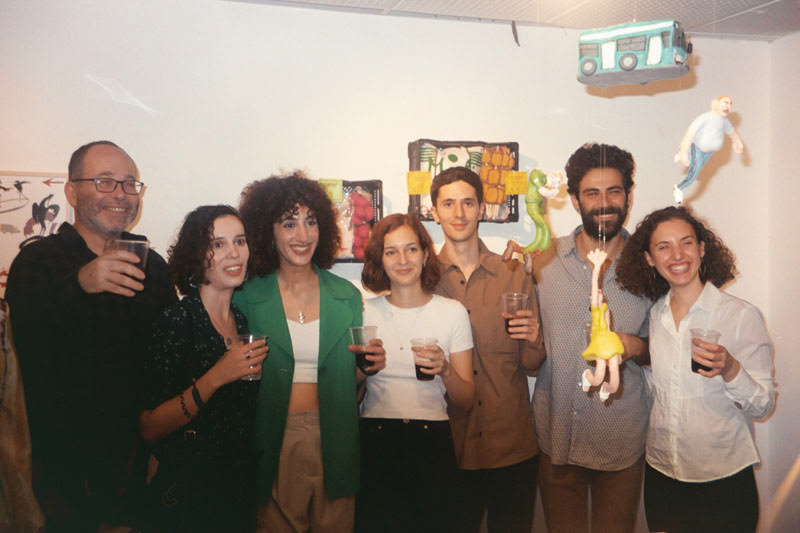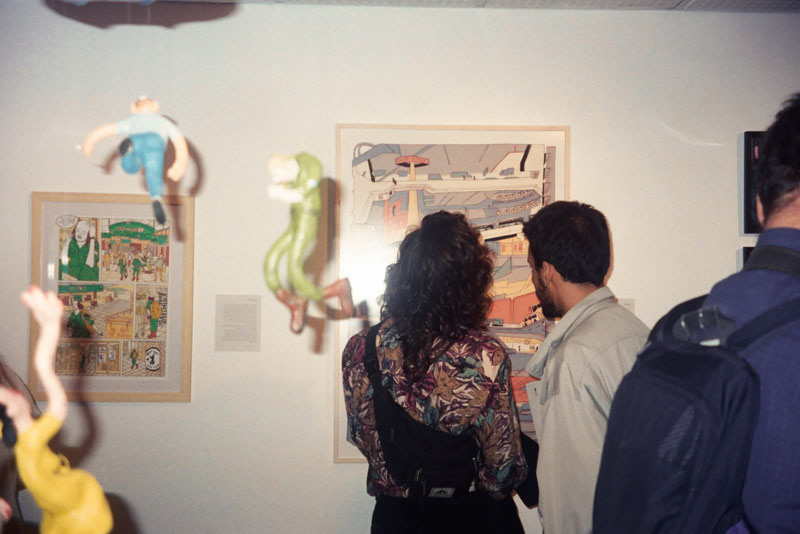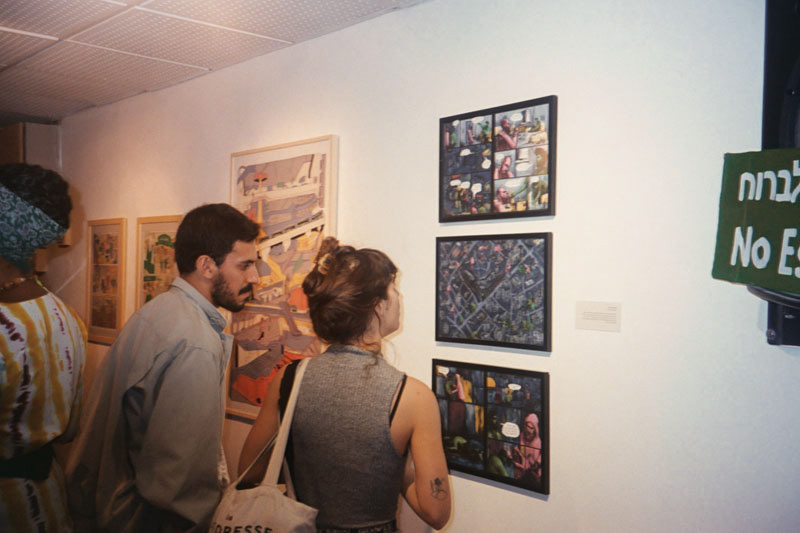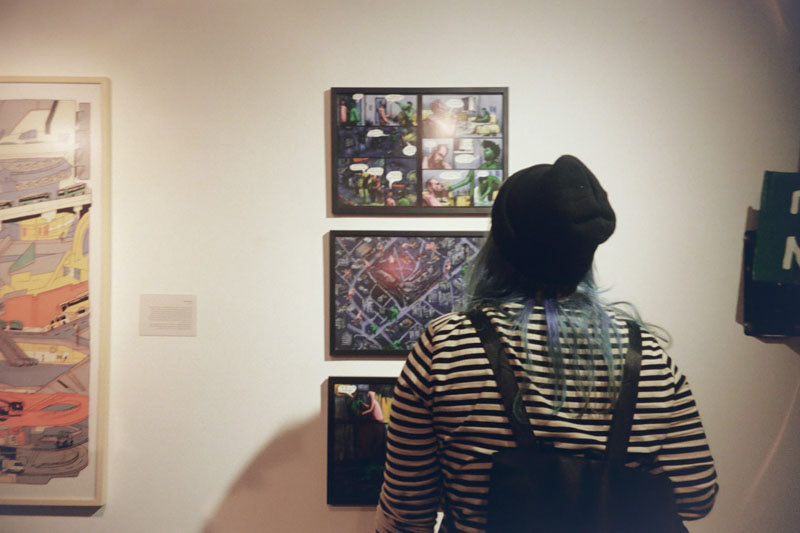 Event photographs by Liora Doviner
To document the project, I edited and produced a fanzine containing all of the exhibition's artworks with additional content from each creator, as well as photographs from a guided tour inside the central station, and an addition of a photographed project by the activist Shoshke Engelmayer.
The fanzines were printed on recycled paper, had four different cover options, and were h
and bound with rubber bands.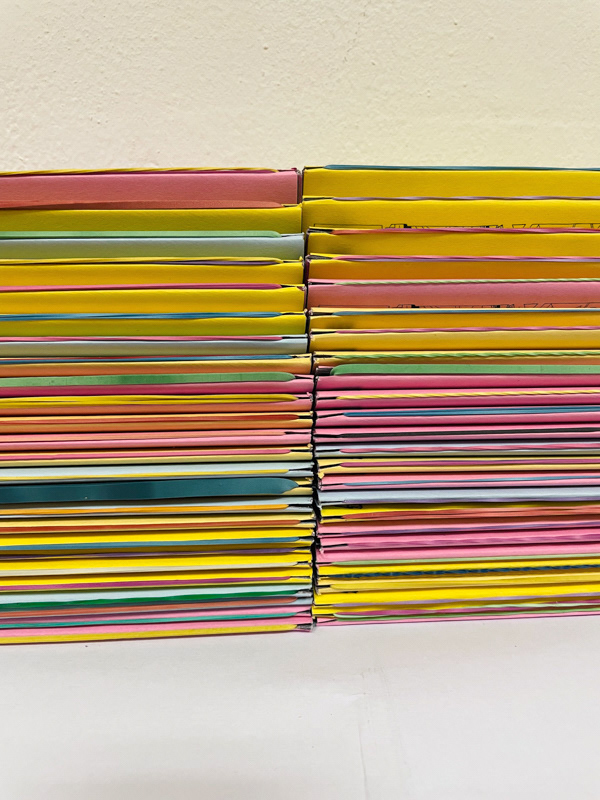 Production and binding process