Forty Minutes From Haifa
Comic Book
50 pages comic book, created as a graduate project in the Visual Communication department at Bezalel Academy of Arts & Design, Jerusalem.
A Coming of age story about Israeli identity, telling the story of three childhood friends celebrating their reunification when Tzuk gets discharged from the mandatory military service in the IDF, the last person from their group. They stroll around their suburban hometown, visiting a dying shopping mall and places they grew up in.
The story is based around my hometown in Karmiel, a beautiful and isolated town in northern Israel where nothing interesting never really happens. As I was writing the story, I photographed and sketched the landscape, in search of tone for the book.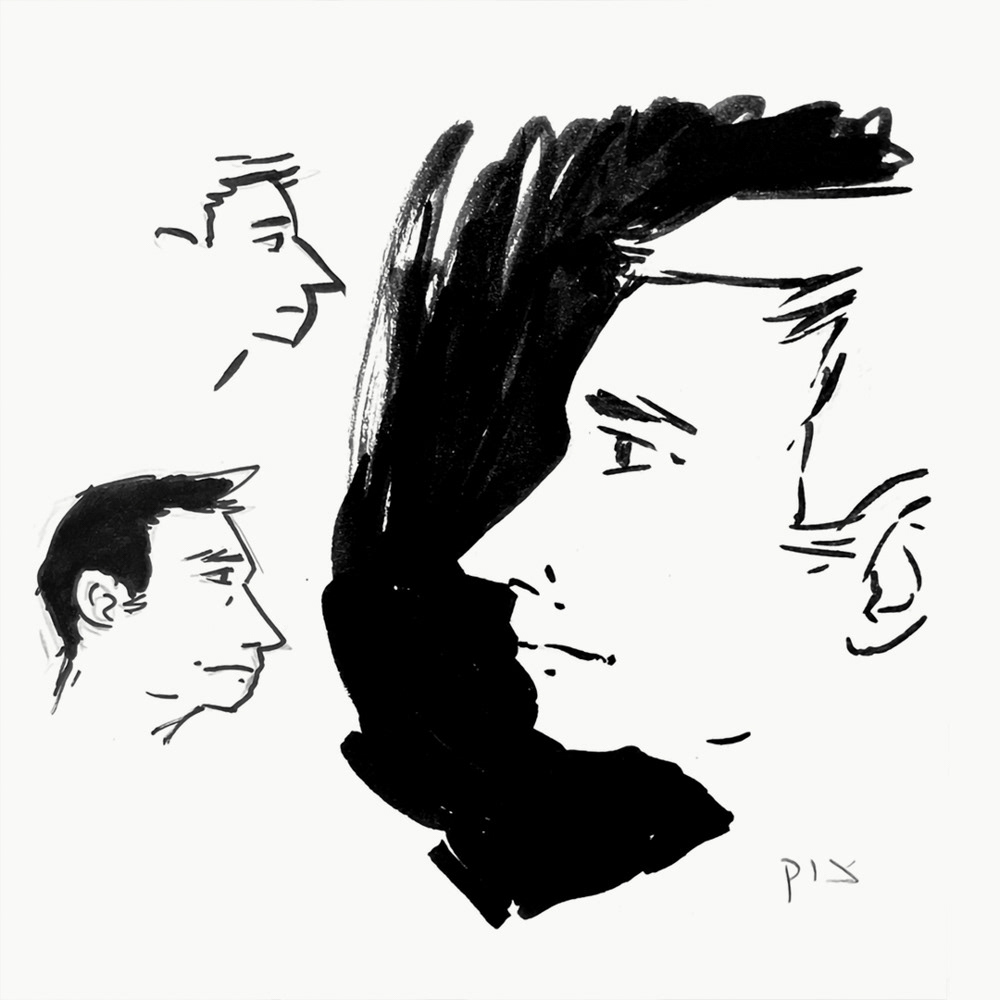 While designing the characters I was looking for memorable faces of people I feel like I have known, trying to bring about the diversity of the population in Karmiel. 
Next came the storyboard, rough pencil drawings of the places I gathered, creating a route that makes sense and is consistent geographically, as a special bonus for people who are familiar with the place.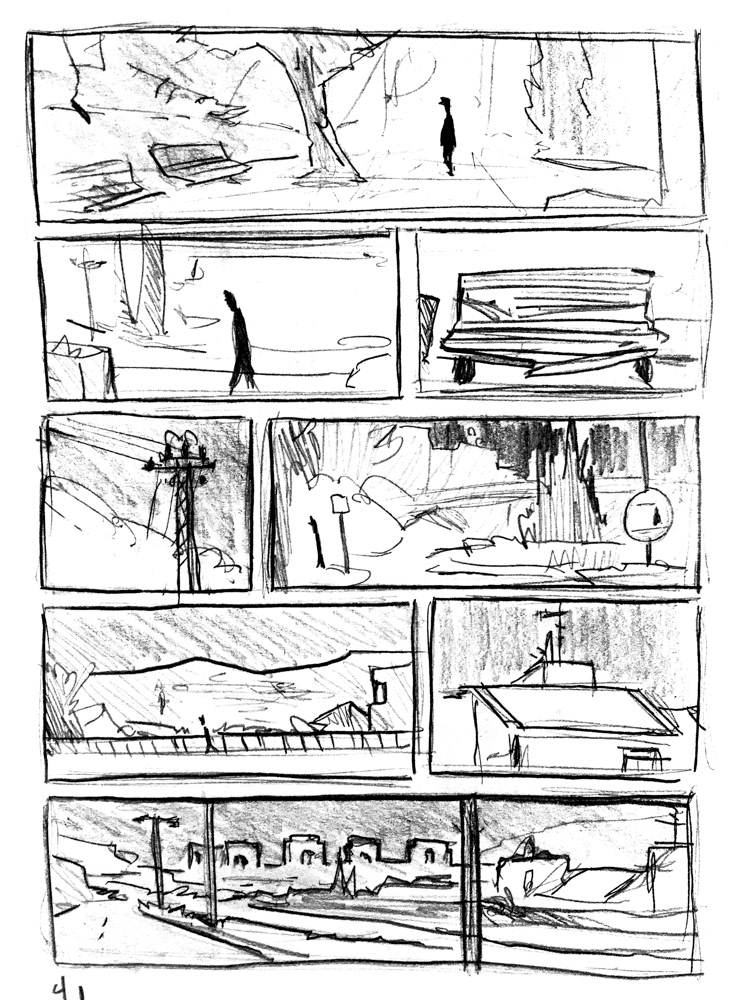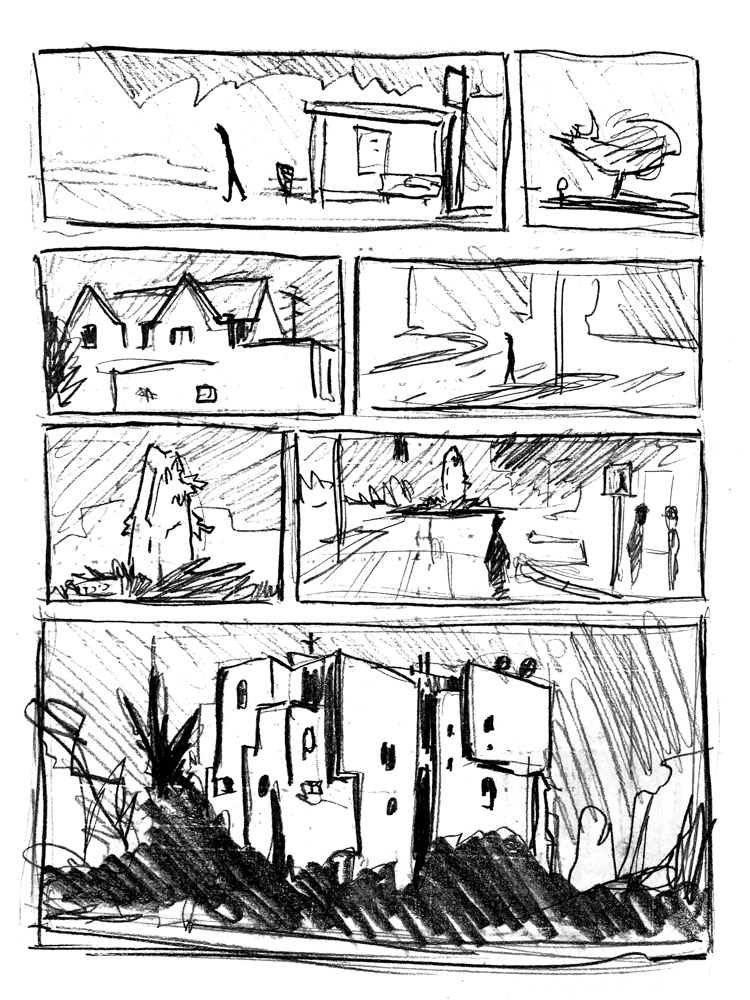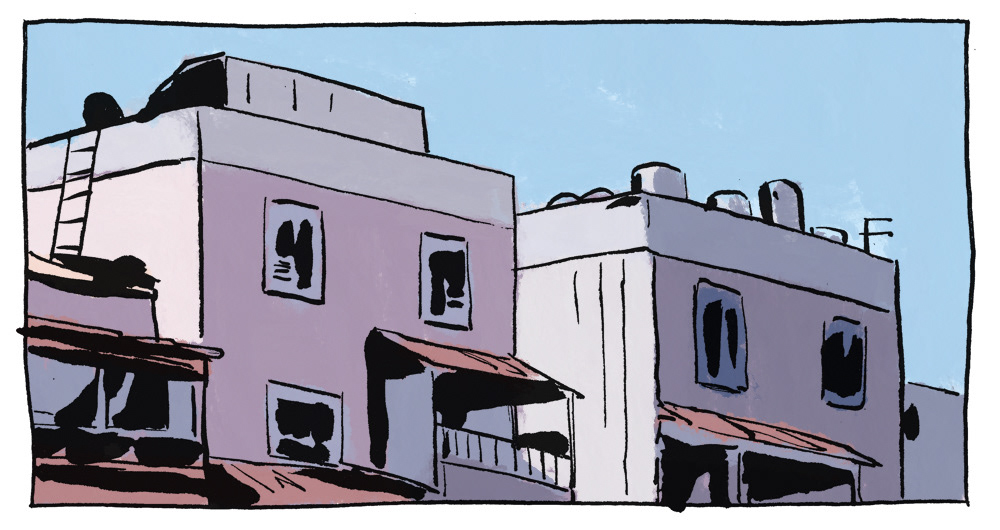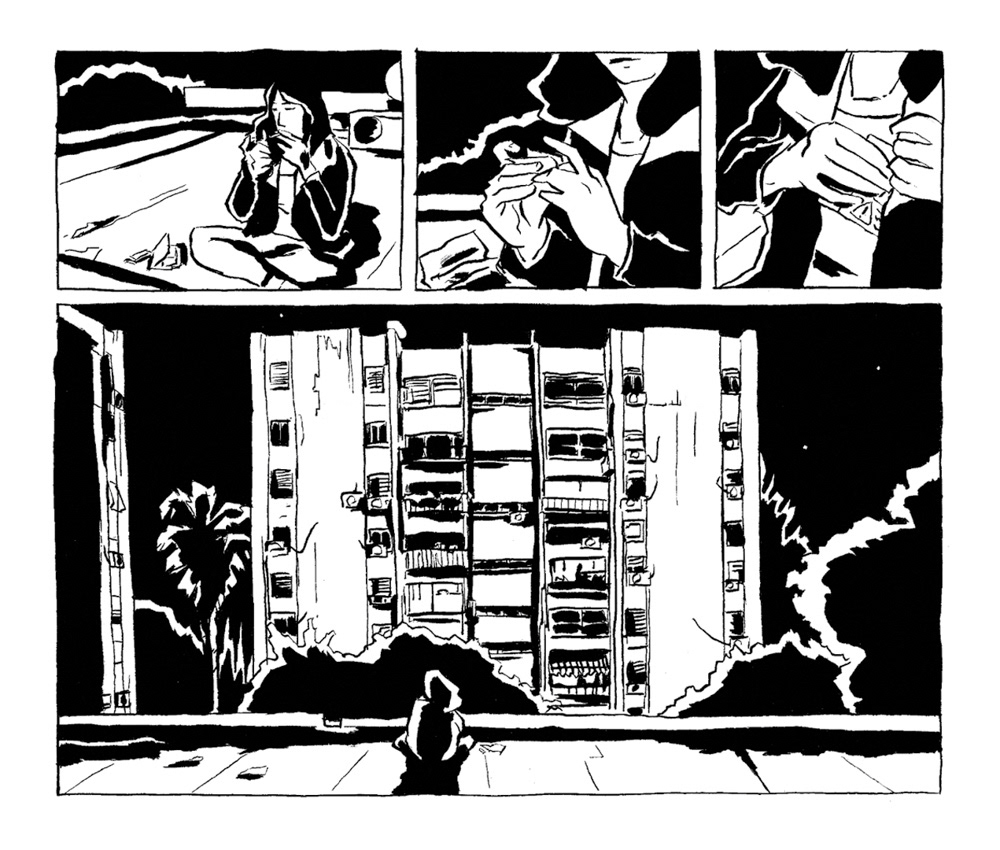 The final pages were drawn traditionally with a nib pen and brush with ink, each on A3 size paper, later to be shrunken down to the size of the format - 21x28cm. The result is a high contrast and moody black and white drawings with a cartoony feel, and a story reminiscent of the films by Jim Jarmusch from the 80's.
The comic won 2nd place in 2022 Carter's Comics Award in Bezalel Academy of Arts & Design.