Above The Volcano
Comic book // Screen print
A comic book adaptation to a story by Haruki Murakami - The Second Bakery Attack, collected in the book The Elephant Vanishes. The project was done in Glasgow School of Art, during a student exchange program in my undergraduate studies.
The story takes place around Japan, in a vast body of water right above an underwater volcano, where the protagonist had a mysterious accident in his past.
During the writing process I had a sharp picture in my mind of a calm and clear water with the volcano underneath. That picture became a two layers screen print which made the book's cover.
The illustration was drawn with a nib pen and brush with ink on a mark resist film, which transferred to a silk screen. With inspirations and references of Japanese woodblock prints, I decided to use gradation in the print that is done by mixing colours on the screen by hand to achieve an image with a wide depth and sense of scale. In addition, I designed the picture with the light translucent colour of the water on top of the darker lines of the volcano, so the water will fill the image.
To create the comic book, I storyboarded and designed the characters trying to achieve the tone and pace of Murakami's stories, while embedding visual inspiration from woodblock prints. For that reason I decided to keep the process of creating the visuals the same as the screen print, with two coloured layers drawn on mark resist film with nib pen and brush.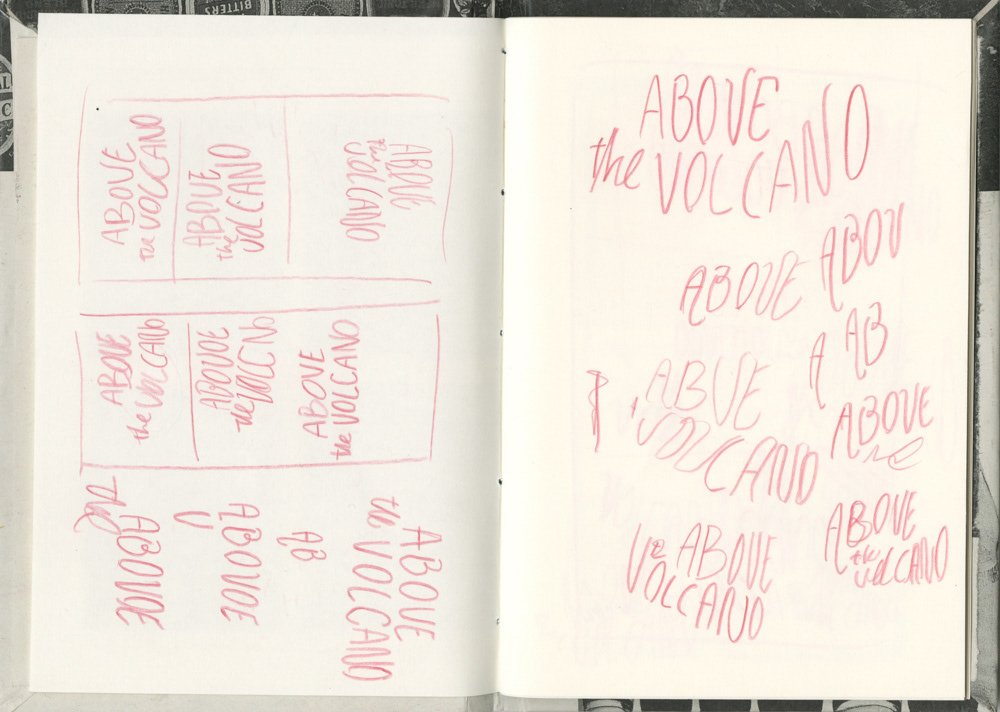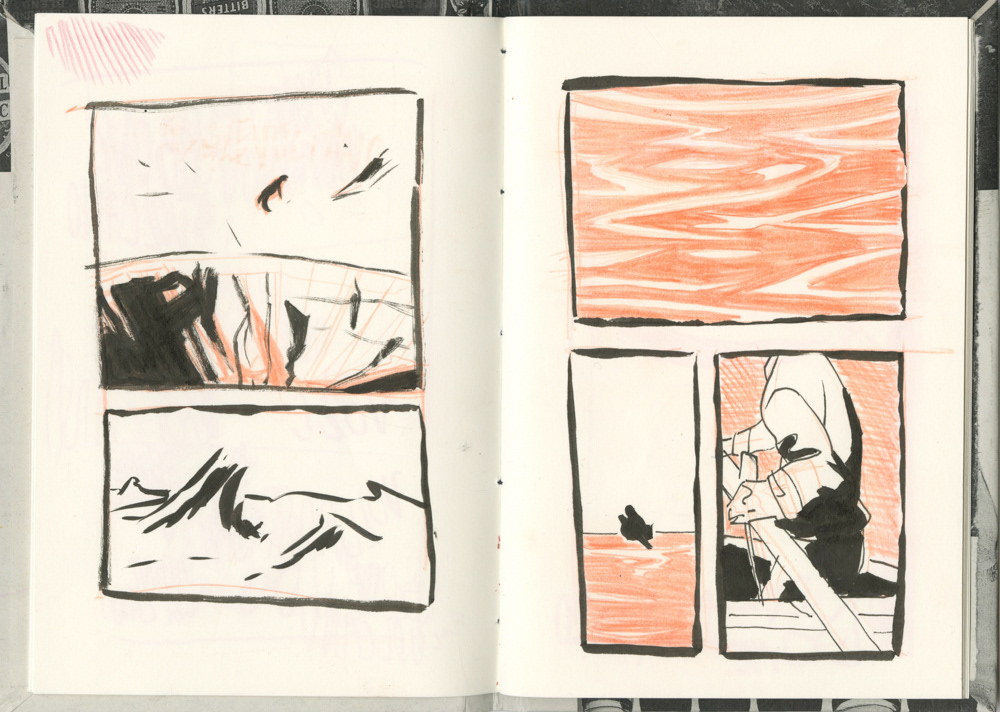 Lettering and tonal research